What do salamanders,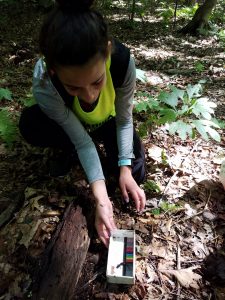 bats, compost and microplastics have in common? They're some of the many conservation topics that teens and adults enrolled in the UConn Natural Resources Conservation Academy (http://nrca.uconn.edu/) have investigated this past year.
Participants in the NRCA Conservation Ambassador Program and Conservation Training Partnerships will share their community project posters, story maps and more, at two upcoming conferences: the Connecticut Conference on Natural Resources at UConn, Monday, March 16th  (https://ctcnr.weebly.com/) and Annual Connecticut Land Conservation Conference at Wesleyan University, Saturday, March 21st (http://www.ctconservation.org/2020-conference). We hope you'll join us!
—Amy Cabaniss, Ph.D., CAP Coordinator
---