The Geospatial Training Program offers training opportunities for Connecticut's land use decision makers and others, including state agency employees, land trust volunteers, teachers and citizens. Topics have included Introduction to Geographic Information Systems (GIS), Smartphone GPS mapping and other advanced topics. GTP has trained over 3000 individuals since 2007. The GTP is currently reworking and updating course content to offer new and improved learning opportunities. Check back often!  Learn More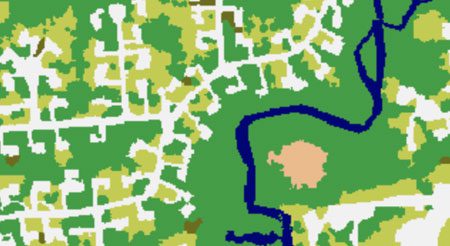 1-meter land cover, oh my!
Take a look at the high resolution statewide land cover—1 meter pixel resolution and 17 classes. Thanks to our partners at NOAA Office of Coastal Management for developing this awesome dataset.
Featured Projects & Resources