All CLEAR programs involve some form of the STEM disciplines -- Science, Technology, Engineering and Math. However, CLEAR is partnering with many of our UConn colleagues in two large efforts directly providing STEM education. CLEAR faculty are extensively engaged in the Natural Resources Conservation Academy (NRCA), an innovative program in conservation and land use planning that connects Connecticut high school students, adult volunteers and teachers with conservation efforts at the community level. And with an overlapping but different set of partners, CLEAR faculty are critical to the success of the Environment Corps (E-Corps) initiative at UConn, a program of innovative undergraduate courses that combine classroom instruction, service learning, and Extension outreach.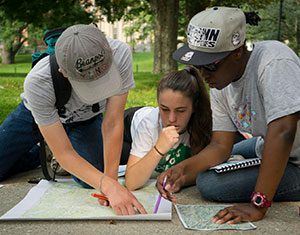 Conservation Ambassadors Program (CAP)
NRCA's Conservation Ambassadors Program is great for high school students (grades 9 to 11) that are interested in the environment or science. Through a week-long field experience at UConn and an individual community conservation project, this program engages high school students in natural resource science and conservation biology in a fun and exciting way through experiential, place-based learning. This program was awarded the 2016 Maria Pirie Environmental Education Program Award from the New England Environmental Education Alliance.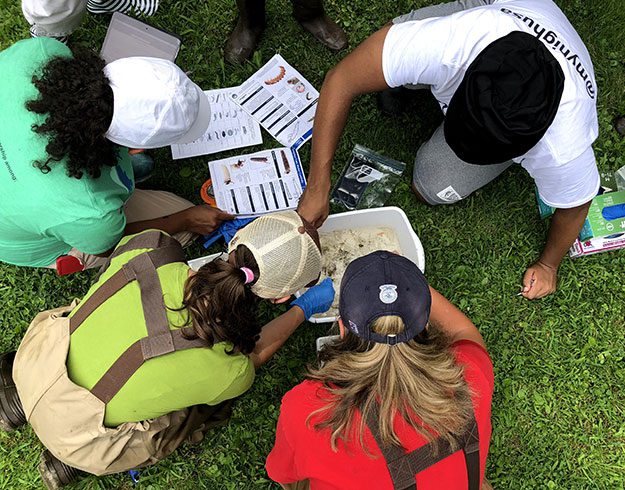 Conservation Training Partnerships (CTP)
NRCA's Conservation Training Partnerships is a new and exciting program for both high school students (grades 9 to 12) and adult conservation volunteers. This program includes a 2-day workshop that introduces participants to innovative, user-friendly online mapping technology that can be utilized to study and address local conservation issues. At the workshop, teen and adult partnerships are formed to carry out conservation projects in the participants' hometown.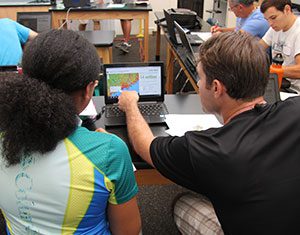 Teacher Professional Learning (TPL)
NRCA's Teacher Professional Learning provides a 3-day professional development workshop for upper middle school and high school science teachers who teach in the Earth Sciences (via integrated or stand-alone courses). Participants will be immersed in relevant local and regional water resource issues and online mapping tools to study these issues further. The workshop will also offer curricular and technological resources that participants will use to design 5-7 modules on a Water and Sustainability Science unit underpinning particular Next Generation Science Standards' Earth and Space Science Performance Expectations.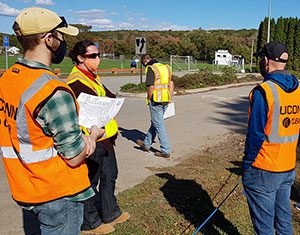 Environment Corps
The UConn Environment Corps, or E-Corps, was created to provide assistance to the communities of Connecticut by harnessing the power of trained undergraduate students. Each E-Corps course is a two-semester experience: a hands-on, interactive classroom semester followed by a "practicum" semester where student teams undertake environmental projects in the community. There are three classes offered focusing on brownfields redevelopment, climate resilience, and stormwater management. All classes have a focus on the local (municipal) perspective. See below for detailed information on each class, and check out the top navigation for project-wide info.