CLEAR's Geospatial Educators participate in a variety of custom workshops, courses, seminars and training programs at UConn and with outside collaborators. New workshops are currently being developed, check back often for schedule updates! Visit the Tutorials page for access to our workshop materials and additional training resources.
ArcGIS Online & StoryMaps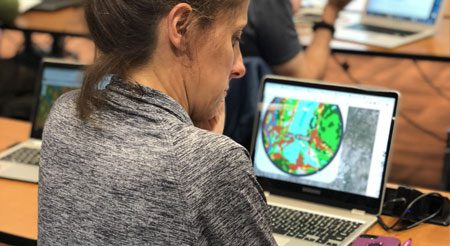 Introduction to ArcGIS Online & StoryMaps
This one-day training introduces students to the basics of creating engaging and interactive maps online using free tools from Esri's ArcGIS Online website. For communities, researchers, and outreach educators, a web map is a powerful tool for soliciting input, sharing information, and engaging stakeholders. This two-part workshop will introduce you to ArcGIS Online in the morning, and story maps, Esri's slick format for sharing maps AND descriptive text and media, in the afternoon.
Intro to GIS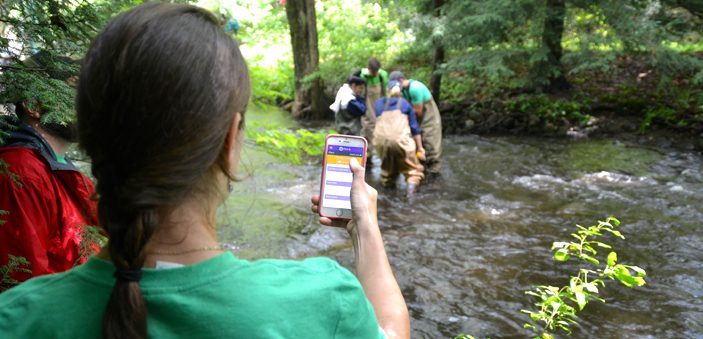 Introduction to GIS
This intensive three-day course introduces students to basic GIS concepts through the use of ArcGIS10.x software. It covers a wide range of topics and is designed for people with little or no experience with GIS; however, familiarity with PCs, file and folder management, and basic computing chores is required.
*Note: this workshop is not currently being redesigned for ArcGIS Pro. We can guide you to trainings for that.
STEM Education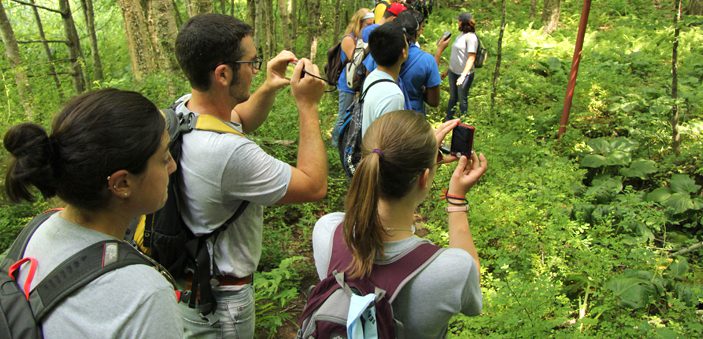 STEM Education
The Natural Resources Conservation Academy (NRCA) engages diverse teen and adult participants in natural resources conservation through place-based, experiential outdoor education, and facilitate community action through collaborative partnerships that contribute to local environmental solutions.
Conservation Ambassador Program (CAP)
9-month program for high school students (grades 9-11) interested in exploring the environment or making a difference in their community. The program includes a one-week field experience at UConn and an community environmental action project.
Visit the NRCA website for program dates and additional information
Other Training Programs
Be sure to check out additional course offerings from our friends at URI, UNH, and MSU!
University of Rhode Island
The Environmental Data Center at the University of Rhode Island offers short courses in introductory mapping technologies. These include a three day Introduction to ArcGIS Pro workshop and a half-day Using ArcGIS Online training.
Program Contacts: Alyson McCann & Aimee Mandeville
Program Website: https://www.edc.uri.edu/pages/learning-opportunities
University of New Hampshire
The Geospatial Technologies Training Center at the University of New Hampshire provides hands-on, in-person and remote workshops on GIS and GPS topics.
Program Contact: Shane Bradt
Program Website: https://extension.unh.edu/geospatial-technologies-training-center
Mississippi State University
The Geospatial Education and Outreach Project (GEO Project) s a collaborative effort among the Geosystems Research Institute, Northern Gulf Institute (a NOAA Cooperative Institute), and the Mississippi State University Extension Service. The GEO Project provides in-person and online training and technical assistance in the use, application and implementation of geographic information systems (GIS), remote sensing and global positioning systems (GPS) with commercial and "open source" GIS software.
Program Contact: John Cartwright
Program Website: https://www.gri.msstate.edu/GEO/education.php