A friend of mine recently told me that they thought all teenagers were lazy. Raise your hand if you've ever thought this before. Anyone? Bueller? Don't worry, it's okay if you have. I won't tell anyone.
I personally think teens get a bad rap. High schools often start in the seven o'clock hour, course loads are becoming more and more demanding, sports and extracurricular responsibilities are seemingly never ending, and the pressure is constantly on to find the answer to, "so what do you want to do with the rest of your life?" No wonder they might want to relax on the couch with a bag of Doritos.
Despite these ever-trying circumstances, I happen to work with an amazing group of 24 high school students that constantly dispel this lazy-teen myth. I'm talking about the students in the Natural Resources Conservation Academy's Conservation Ambassador Program (CAP). The program begins when these 14-17 year-olds travel from all across Connecticut to participate in our weeklong field experience at UConn. We immerse students in natural resources science and arm them with skills used by professionals to address current environmental issues. Students then design individual conservation projects in their own communities under the guidance of community partners and UConn faculty members. The program culminates when students present their work at the Connecticut Conference on Natural Resources.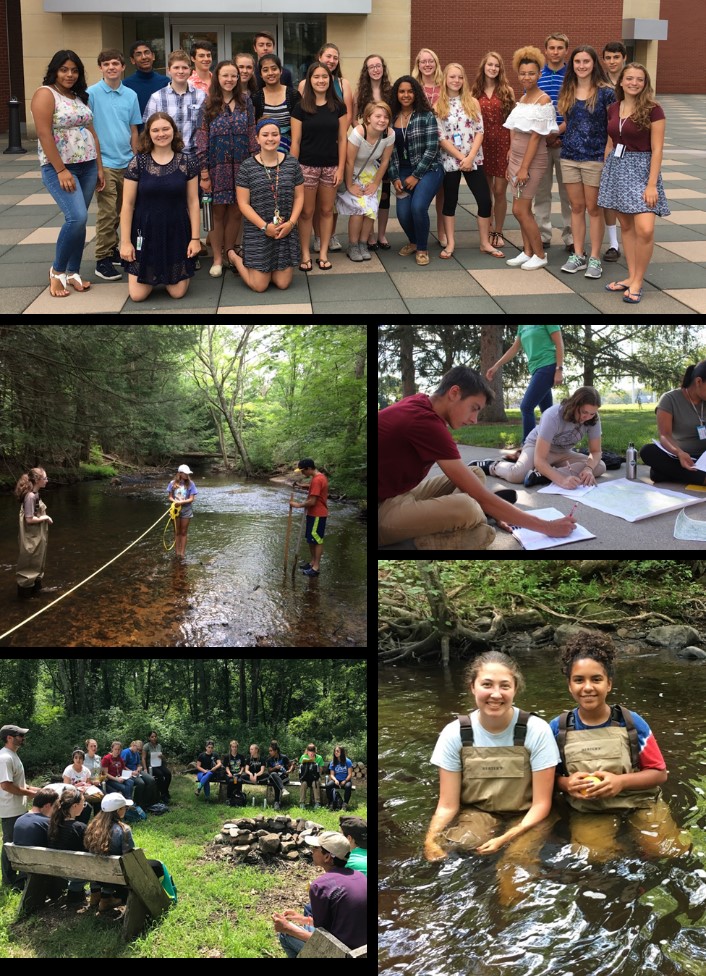 In the weeks since the field experience, the 2017 CAP students have been anything but lazy. They've set up professional meetings with community partners, spoken at town meetings, collected and analyzed soil samples, tested salinity levels in rivers, planted pollinator gardens, removed swaths of invasive Japanese barberry, improved trails in city parks, and identified species of migratory birds overwintering along the Long Island Sound—just to name a few projects. And, I'm not even mentioning the 90+ other projects that CAP students have under taken over the past five years of this program.
All of this is to say that while I don't agree with my friend that teenagers are lazy anyway, anyone who still believes this myth to be true has definitely not met a CAP student.
---