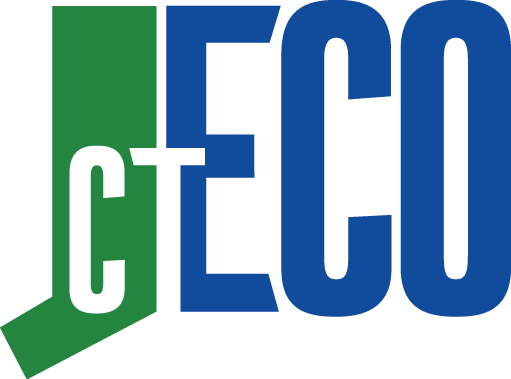 The Connecticut Environmental Conditions Online (CT ECO) website has become a central place to view and access Connecticut's environmental mapping information along with aerial imagery and elevation.  My head has been buried in the sand for the past few months (sorry if I didn't reply to your email), but I've been working on the HUUGGE task (real fact) of rebuilding all parts of CT ECO!  The upgrade includes
New hardware.  Boring and doesn't look like anything on the front end, but is critical to reliability and capability of the interactive parts of CT ECO.
New look.  The new website is attractive, simple and responsive (that's for screens of all sizes).
New imagery.  2016 statewide, spring, 3 inch aerial imagery is on CT ECO for viewing and download. So is the 2016 summer, 2 foot aerial NAIP imagery.
New viewers.
And more is in the works! Coming soon –
New Advanced Viewer.  The Advanced viewer is a hugely popular way that people view and interact with the mapping today. The existing viewer is tired and a new one is in the works.  It will include the layers, plus tools for comparing, finding, and sharing map information (spring 2017).
New elevation maps.  Part of the 2016 flight was lidar elevation as LAS and DEMs (late spring/early summer 2017).  This is an update to the existing elevation mosaic but this one will be seamless and current.
New imagery.  2016 coastal, summer, 1 foot aerial imagery.
New(ish) impervious surface maps. As part of CLEAR's work with towns regarding the MS4 permit, a 2012, statewide 1 meter impervious cover layer will be added to CT ECO when its finished (likely summer 2017).
New statewide, high resolution land cover.  Fingers crossed for this 1 meter, statewide, 2016 land cover (end of 2017).
CT ECO is a partnership between the Connecticut Department of Energy and Environmental Protection (DEEP) and the University of Connecticut Center for Land Use Education and Research (CLEAR).
Suggestions and comments always welcome.  Send an email to clear@uconn.edu.
---