Today, Friday March 22, is World Water Day.
Most of us have heard quotes like "the next war will be fought over water" (generally attributed to various U.N. diplomats).  And, on the other side of the water quotation spectrum, there is the oft-repeated but unsubstantiated quote by comedian W.C. Fields, who supposedly said "Water, I never touch the stuff," followed by an explanation involving fish and reproductive strategies.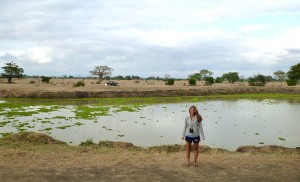 Here at CLEAR, we know our limits and would not presume to opine on global water issues.  However, protection of water resources is one of our main reasons for being. So, if you feel like celebrating WWD in a more local fashion, may we suggest these Center destinations?
Or better yet: get the kayak out for an early paddle.
---