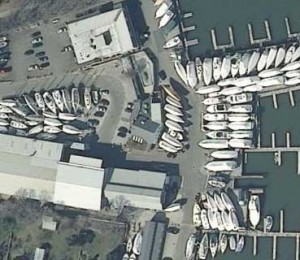 What's stunning, statewide, and captured last March? No, not mountain lions — Connecticut's new aerial imagery! And, while it may not be quite good enough to help you find your car keys, it's probably good enough to allow you to identify the car in your driveway.  Here are some key facts about this great new resource (or, if you can't wait, get it here).
Just the Facts 
Statewide, 1 foot pixels
4 bands (red, green, blue, near-infrared)
CT State Plane NAD83 Feet
6131 Geotiff tiles for a total of 569 GB
Each tile covers about 574 acres, 0.9 sq mi, 232.3 hectares, 2.3 sq km and is 98 Mb.
Can I See My House?
Most likely!  This page sums it up, but on CT ECO, you can go searching for your house by:
CT ECO (Connecticut Environmental Conditions Online) is a website that is a partnership between CT DEEP and UConn CLEAR.  It provides access to lots of Connecticut's geographic data, including different aerial imagery datasets.  The 2012 Orthos are the latest addition.
Where Did the Money Come From?
The imagery was paid for through a partnership between the CT DESPP, the CT DOT, and the NGA along with the USGS providing support. And we can't forget our own Connecticut Geospatial Information Systems Council for catalyzing the coordination.
It is always a challenge to find funds for image acquisition. Please let us know how you use the imagery to help us fund future flights.  
Key People
These folks were instrumental in getting the funds and making the acquisition happen. Thanks to Dan Czaja (DESPP), Jim Spencer (DOT), Lin Neifert (USGS), Tyler Kleykamp (OPM) and Beth Doran. Questions or comments about CT ECO and the imagery, email Emily Wilson or CLEAR at clear@uconn.edu.
---