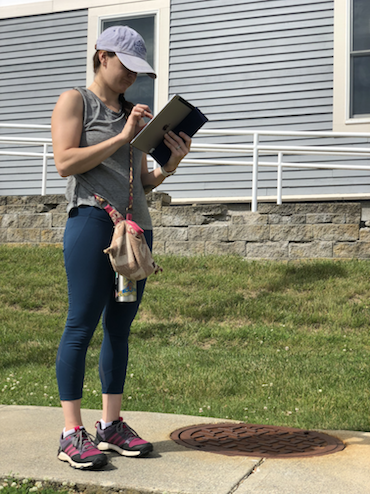 A new tool is available to make it easier for communities to create or enhance a map of their stormwater system. The CT GIS Network's Standards Committee has collaborated with the CT Department of Transportation (CTDOT)to develop a Stormwater System Mapping Template. The template provides a framework for mapping everything from your catch basins to your stormwater outfalls and everything in between. It is geared toward meeting the requirements for system mapping found in the MS4 general permit, but is useful for any community looking to get a better handle on its stormwater drainage network.
The template is available in three different formats on the mapping page of UConn CLEAR's Online MS4 Guide:
a spreadsheet (if you don't speak GIS and want to look at the template in Excel to see what categories there are),
a geodatabase (if you want to create a new Esri geodatabase in your GIS), or
a XML Schema (if you want to import just the schema into an existing or new Esri geodatabase)
CTDOT is using this schema to map their entire statewide drainage network over the next 10 years.  It is hoped that by working toward a standardized format for this information, the sharing of interconnections information between the state system and town and institution systems will be easier. Thus, even if you have already started mapping your system, it would be useful to review the new template to see how DOT is collecting, and will soon be sharing, their data.
If you have any questions about the new template, contact cary.chadwick@uconn.edu or david.dickson@uconn.edu.
---