October 5-8 in Mystic!
What is NEARC? It stands for the NorthEast Arc Users Group.  What is Arc? It is the name, or a shortened name, for the Geographic Information System (GIS) suite of software created by the company ESRI.  We like acronyms.  What is GIS? Anything with a location, or x,y coordinate, is geographic data and is managed with a GIS.  And if it has a location, it can be put on a map.  So, the short of it, the NEARC Conference is a convention of mapping folks!
The first NEARC was held in 1986 around the time when the field of GIS was just getting started.  Since then, the fall conference has rotated between northeast states (primarily MA, VT, RI, CT, VT, NY and NH).  The conference draws 300-500 GIS users from around the region to share ideas, projects and solutions as well as build a community of people working on similar things.   Attendees come from state, local and tribal government, business, non-profits, universities, and more.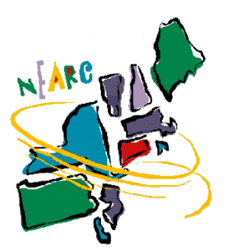 The conference takes place over 2.5 days (plus the Educators Day) and includes keynote speakers, concurrent sessions and social events.  There are four time slots of user sessions, with 7 concurrent sessions to pick from.  That adds up to 101 user presentations, panels, trainings and workshops!
A few that I am looking forward to include:
learning how other people are handling (read, struggling with) large elevation datasets, like I am
hearing about  the latest and greatest technology and new FREE resources for schools and teachers
seeing how others are sharing data over the web using different kinds of interactive maps
attending a session about a geographic approach to sustainability – maybe we shouldn't put solar panels on a building that is an area of subject to high winds and flooding…
listening to Jason Hine from the Mystic Seaport talking about the Charles Morgan whaling ship and his work to map its journeys around the world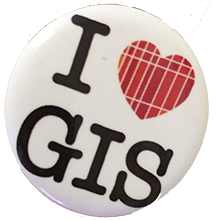 Just the other day while on the phone, a caller was getting frustrated that he couldn't just go to a web page, select a parcel and download its 2 foot contours.   He said to me, "It should be available and easy.  Next time you all sit down at a meeting, bring that up."  If only it was so easy.   There are so many pieces to that "simple" request.  In a nutshell, it requires,
creating and maintaining a statewide parcel layer,
serving it along with many other layers in an easy to use yet full of tools interactive map,
creating a tool to select the area and only the desired layer,
then have the server clip it, change the format and send it in a specified coordinate system with documentation.
It's complicated, and folks at NEARC are working on solutions to all sorts of geographic data applications.  Hope to see you there.
---