Impervious Surfaces: Long Island Sound Regional Impervious Surface Study
In this study conducted for the Long Island Sound Study National Estuary Program, CLEAR researchers used innovative remote sensing techniques to quantify impervious surfaces in the Connecticut and lower New York region from 1985 to 2002. Impervious surfaces like asphalt, rooftops and concrete are a reliable indicator of the impact of development on water resources.
Application of Remote Sensing Technologies for the Delineation and Assessment of Coastal Marshes and their Constituent Species
Dynamics of Global Urban Expansion
Conducted as part of a team that included New York University and Williams College, CLEAR researchers looked at urban extent and expansion over a ten-year period for 120 cities with a population over 100,000, worldwide. This study is providing insight into the relationships of population growth and urban expansion in developing countries.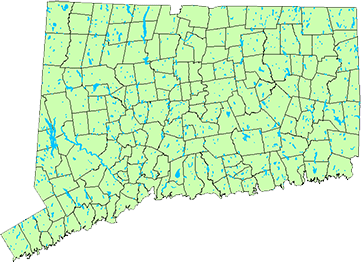 Connecticut Lake Water Clarity Estimation from Multi-temporal Satellite Imagery
Protecting lake water quality is a major concern for local, regional, and state agencies as well as citizens and non‐profit organizations. Comprehensive water quality data are essential for improved management and policy decisions. It is, however, prohibitively expensive to monitor water quality for a significant number of lakes and ponds using conventional methods.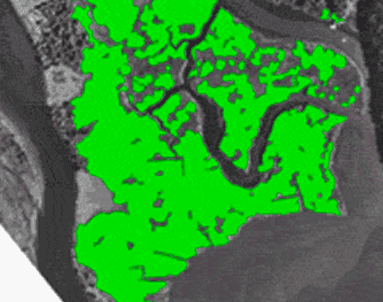 Threats to Tidal Marshes of the Lower Connecticut River – Phragmites australis
NRCA's Teacher Professional Learning provides a 3-day professional development workshop for upper middle school and high school science teachers who teach in the Earth Sciences (via integrated or stand-alone courses). Participants will be immersed in relevant local and regional water resource issues and online mapping tools to study these issues further. The workshop will also offer curricular and technological resources that participants will use to design 5-7 modules on a Water and Sustainability Science unit underpinning particular Next Generation Science Standards' Earth and Space Science Performance Expectations.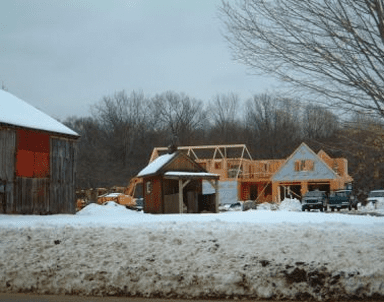 Changes to Agricultural Land in Middlesex County from 1970 to 2006
This study was designed to determine what has happened to land that was actively used for agriculture in 1970 in the Midstate and Connecticut River Estuary Regional Planning Areas.